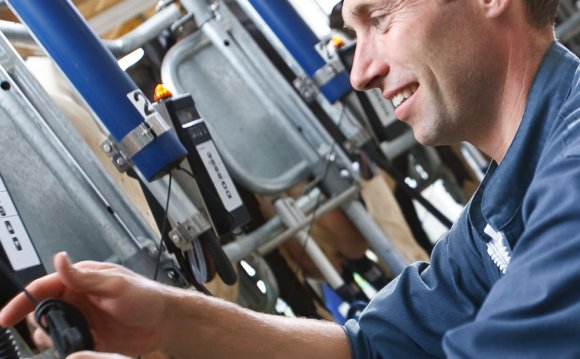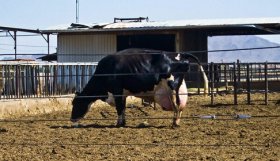 Cows Used for Dairy
More than 9.3 million cows were used to produce milk in the United States in 2008, and more than 2.5 million dairy cows were slaughtered for meat. Cows used by the dairy industry are intensively confined, continually impregnated, and bred for high milk production with little concern for their well-being. Far from being the "happy cows" the industry makes them out to be, these typically playful, nurturing animals endure immense suffering on factory farms.
Like all mammals, dairy cows must be impregnated in order to produce milk. Cows in the dairy industry spend their lives in a constant cycle of impregnation, birth, and milking with just a few short months of rest between pregnancies.
Nearly all cows used for dairy in the U.S. are eventually slaughtered for human consumption. At an average of less than 5 years of age, exhausted cows are considered "spent" and sent to slaughter, and millions of them are eaten by Americans as hamburger. In a natural setting, a cow can live more than 20 years.
Usually just within hours of birth, calves are taken away from their mothers. Calves can become so distressed from separation that they become sick, lose weight from not eating, and cry so much that their throats become raw.
Because male calves will not grow up to produce milk, they are considered of little value to the dairy farmer and are sold for meat. Millions of these calves are taken away to be raised for beef. Hundreds of thousands of other male calves born into the dairy industry are raised for veal. Many people consider veal to be cruel, but they don't realize that veal production is a product of the dairy industry.
In the vast majority of dairy operations in the U.S., cows spend their lives indoors, typically on hard, abrasive concrete floors, frequently connected to a milking apparatus.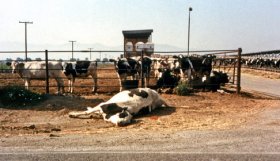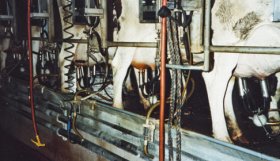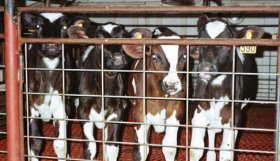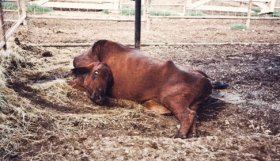 Source: www.farmsanctuary.org
YOU MIGHT ALSO LIKE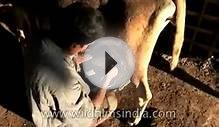 Young man - go milk your cow!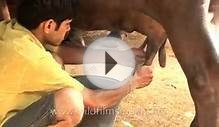 How to milk cows the Indian way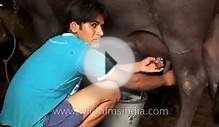 This is how we Indians do it - milk a cow!
Share this Post