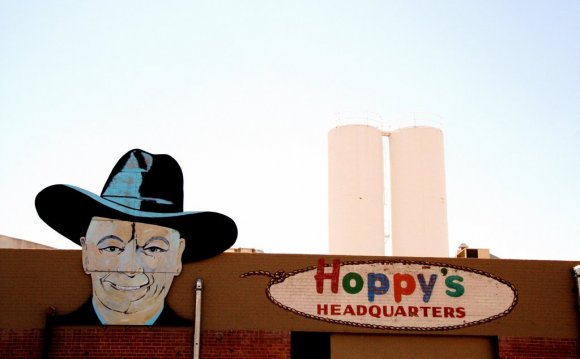 Fresno State is teaming with local valley milk distributors to help their performance in their respective sports.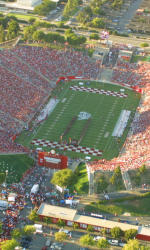 Fresno State will be providing milk from two local dairies, following the results of recent studies showing milk to be benficial after exercise.
Oct. 9, 2006
Fresno, Calif. - For years, athletes of all ages have used specially designed sports drinks to enhance their performance. Recent studies, however, have proven the best refreshment for high-performance athletes is a naturally nutritious drink with a little bit of simple sugar added. That drink is chocolate milk.
Since Fresno State athletes live in the heart one of the world's leading dairy regions, the Bulldog student-athletes are taking advantage of the recent information. The Fresno State athletics department has partnered with California Dairies, Inc. and Producer's Dairy to provide chocolate and strawberry flavored milk for all Bulldog student-athletes.
Health professionals are recommending sweetened milk for athletes of all ages. Chocolate milk provides all of the necessary nutrients an athlete needs to assist with their recovery and re-hydration following strenuous activities. According to studies, the drink provides the perfect balance of high-quality protein, carbohydrates, calcium, vitamin D, potassium and riboflavin. Each nutrient serves a specific function in recovery for athletes. Studies proved athletes who drink chocolate milk after exercise have more energy to reach the next level of performance.
According to Fresno State's head strength and conditioning coach, Andy Bennett, the Bulldog student-athletes are enjoying the tasty and nutritious drink.
"Most sports drinks have artificial flavors, " said Bennett. "Because of that, sometimes we had to force the student-athletes to it drink after workout because they didn't enjoy the taste. They love the chocolate milk and now our only challenge is keeping it in stock."
In a unique partnership, Fresno State is working with California Dairies, Inc. and Producer's Dairy to provide both chocolate and strawberry flavored milk for the Bulldogs. California Dairies is donating the fresh milk and Producer's Dairy provides the pasteurization, adds the flavoring, packages the milk and delivers it to the Ricchiutti Strength and Condition Center for the athletes to consume.
"This has been a neat thing, " said Keith Gomes, the Senior Vice President and Chief Operating Officer for California Dairies, Inc. "After one of our members, Roger Fluegel, talked to Fresno State and realized they needed milk, it was an easy decision to get involved. Most of our partners live in the Valley and have close ties to Fresno State, so we are excited to be able to help Fresno State athletes. It is a natural partnership because Producer's Dairy is one of our largest customers."
CDI, based in Visalia, Calif., is the second largest milk co-op in the nation and all of its 650 members are in California. More information is available on
Source: www.gobulldogs.com
Share this Post