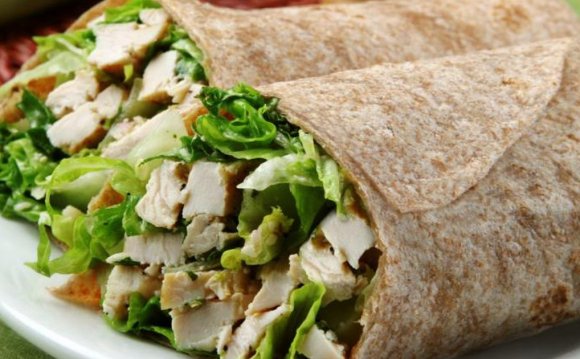 Soy milk is a high protein, iron-rich milky liquid produced from pressing ground, cooked soybeans. Creamy white soy milk resembles cow's milk but in fact differs from its dairy counterpart in a number of ways. Not only is it higher in protein and iron content, but it is cholesterol-free, low fat, and low sodium. It is, however, lower in calcium and must be fortified with calcium when given to growing children. Those who are allergic to cow's milk or are unable to digest lactose, the natural sugar found in cow's milk, find soy milk easy to digest since it is lactose-free. Those who are calorie-conscious can purchase reduced fat soy milk (called lite soy milk) but this is often lower in protein as well. Some do not enjoy the taste of original soy milk, so manufacturers now offer flavored soy milk. Soy milk can be substituted for milk in nearly any recipe. Those who merely want to boost protein intake often add powdered soy milk to other beverages; others find it economical to purchase it in powder form and then make soy milk when they add water to the powder. Children under one year of age should be given a formula of soy milk specifically developed with their nutritional needs in mind. Soy milk that is intentionally curdled is known as tofu.
History
The soybean (Glycine max) is the world's foremost provider of protein and oil. The Chinese have been cultivating soybeans for thousands of years. The first written record of Chinese cultivation dates to the third century B.C. Many believe that the Chinese have been making soy milk for centuries—it has been sold in cafes and from street vendors for generations. So important to the Chinese are soybeans for the production of soy milk and tofu that soybeans are considered one of the five sacred grains along with rice, wheat, barley, and millet. Soybeans made their way to Japan by the sixth century and to Europe by the seventeenth century.
The beans came to the United States on ships from Asia and were used as ballast and often discarded once the ships docked. But soldiers during the Civil War substituted soy beans for coffee beans and were thus making their own form of soy beverage. By the nineteenth century, soy beverages were available in Europe as well.
However, the popularity of soybean products, including soy milk, came slowly to the United States. African-American agriculturist George Washington Carver began studying the soybean and touting its nutritive value in the early twentieth century. Shortly thereafter, doctors became intrigued with their use for its nutritional value, particularly for children unable to drink cow's milk. Soybean production has increased in the United States throughout the twentieth century and is a staple crop for many midwestern farmers, allowing soy milk producers a steady supply of the main ingredient. Soybeans are grown in 29 states and are our second largest cash crop.
Source: www.madehow.com
Share this Post