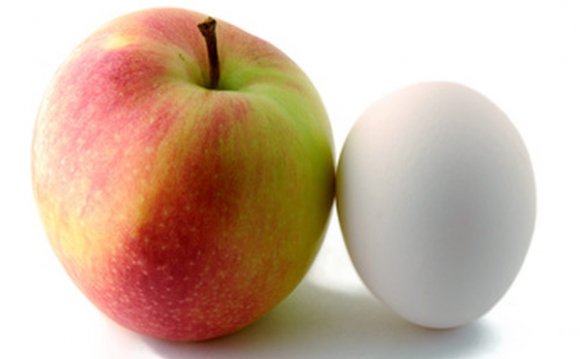 Some of us face the double challenge of being on a dairy or casein free diet and a gluten free diet, often times called the GFCF diet.
There is difference between lactose intolerance and a true dairy allergy.
Lactose is the sugar that is present in dairy products. The body produces lactase at the tip of the intestinal villi. Lactase is the enzyme responsible for digesting lactose. If the villi are damaged, as can happen with Celiac Disease, not enough lactase is made and a person develops lactose intolerance. Some people with lactose intolerance may be able to tolerate dairy on occasion and can treat it with lactase replacement digestive enzyme before meals. As such, some foods labeled lactose free may contain milk derivatives such as caseinate and butter fat or butter oil.
Some people who avoid dairy are actually allergic to casein. Casein is the protein found in milk. People who are on a Casein Free diet for medical reasons will usually avoid all dairy products. In addition, some people pair a casein free diet with a gluten free diet to treat Autism Spectrum Disorders and difficult to treat digestive disorders like Crohn's Disease or IBS.
The information provided here is for those on a Casein Free diet who are avoiding all forms of dairy.
Foods that contain casein include but are not limited to:
Milk
Cream
Half & Half
Yogurt
Sour Cream
Cheese
Butter
Sherbet
White or Milk Chocolate
Ice Cream
Ice Milk
Creamed Soups and Vegetables
Soup Bases
Puddings
Custard
Whey
All bovine milk and milk products
contain casein.
Foods that may contain casein include but are not limited to:
Margarine
Tuna Fish
Dairy-Free Cheese (most brands)
Cosmetics, Medicines
Lactic Acid
Artificial Flavorings
Semi-Sweet Chocolate
Hot Dogs
Lunch Meats
Sausage
Ghee
Kosher is good. Foods certified as kosher non-dairy or pareve are free of dairy proteins. Of course, Kosher free does not equate to gluten free, so you still need to check on the gluten content.
Casein-Free Alternatives: By experimenting with our recipes, we have found that many can be converted to also be casein free. There are also many over-the-counter casein free alternatives.
Source: glutenfreemom.com
YOU MIGHT ALSO LIKE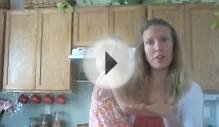 How to make ghee, casein-free clarified butter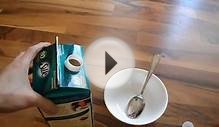 Review of silk soy milk organic beverage dairy free casein ...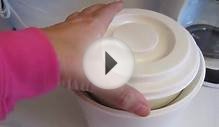 Homemade Yogurt ~ Lactose Free~ SCD Legal
Share this Post