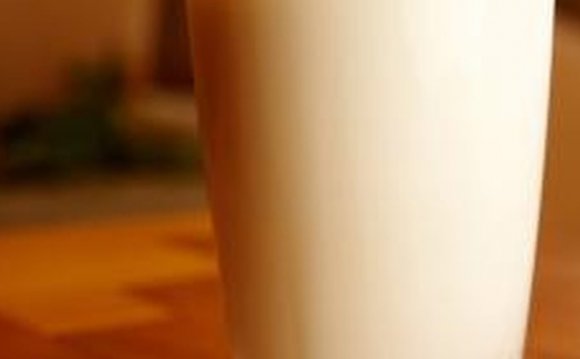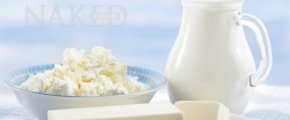 Many studies, including a 2009 paper available in the National Institutes of Health library, have concluded that consumption of dairy products may be linked to breast cancer.
1. "Casein, which makes up 87% of cow's milk protein, promoted all stages of the cancer process, " says Dr. T. Colin Campbell, author of the well-regarded book, The China Study.
2. Several epidemiological studies have indicated a relationship between dairy consumption and breast cancer risk in pre-menopausal women (Outwater, 1997)." -Breast Cancer Fund.
3. "It appears that when individuals do not have the correct enzymes to metabolize many of the hormones naturally found in any type of cow's milk, a glass of milk can flood the body with excess estrogen. This raises the risk of developing or accelerating the growth of existing breast cancer." -Susan Wadia-Ells, Founding Director of
Knowbreastcancer.net.
4. "Some dairy products, such as whole milk and many types of cheese, have a relatively high saturated fat content, which may increase risk. Moreover, milk products may contain contaminants such as pesticides, which have carcinogenic potential, and growth factors such as insulin-like growth factor I, which have been shown to promote breast cancer cell growth." -The American Journal of Clinical Nutrition.
5. "While scientists are hard at work searching for specific breast cancer-fighting compounds, the safest approach is to apply what we already know: Diets that are highest in a variety of plant foods and stay away from heavy oils, meat, and dairy products, help prevent a great many diseases." -Dr. Neal Barnard, Physicians Committee for Responsible Medicine.
6. Some nutritionists confirm the doctors' findings. One of them, Phil Richards, writes that "the connection between casein and cancer was so profound in rat experiments that the scientists could literally turn cancer growth on and off in the laboratory animals, like a light switch, simply by altering the level of casein protein in their diets." Specifically, "consuming dairy products is linked to an increased risk for breast cancer as dairy products are high in fat, animal protein, and hormones, each of which increases cancer risk. Since the 1980's, study after study has linked dairy consumption to a high incidence of breast and other cancers."
Healthy alternatives to dairy include plant-based sources such as flax, hemp, nut, and rice milk.
Margarita is Certified in Plant Based Nutrition from the T. Colin Campbell Foundation and eCornell, and the founder of Naked Food Magazine. As a true health activist, supporter, and advocate, she educates people in regards to healthier, plant-based and disease-free lifestyles.
Source: nakedfoodmagazine.com
YOU MIGHT ALSO LIKE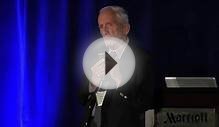 Animal Protein "Turns On" Cancer Genes - T. Colin Campbell PhD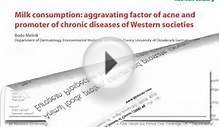 Anti-Cancer Nutrition: Protein 101 - Integrative Oncology ...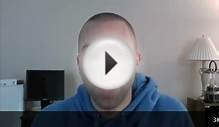 Whey Protein Vs Casein Protein: Which Protein Is Better?
Share this Post