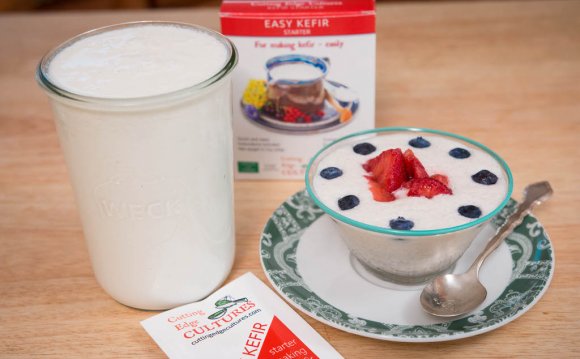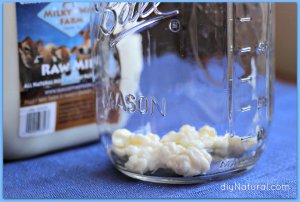 Have you ever made something and didn't even know why you were making it? That describes my relationship with kefir back in 2006.
Matt brought home some mushy little tapioca-looking things in a jar he had procured from someone at work. He said we would use it to make a yogurt-like drink by letting a jar of milk sit out at room temp with these "grains, " as he called them. "Disgusting, " I thought. But I was a newlywed, so I went with it – and I'm glad I did!
1. Add about 2 Tbsp kefir grains to a clean glass jar.
2. Add about 2 cups of milk to the jar. Stir grains gently using a wooden spoon or spatula.
3. Cover jar with a cloth or lid, and allow to ferment in a warm spot in your kitchen (but out of direct sunlight) for 12-48 hours. You can taste the kefir to see if it has properly fermented, or watch for the whey (a clear yellowish liquid) to separate at the bottom of your jar. You may have small pockets of whey throughout your kefir.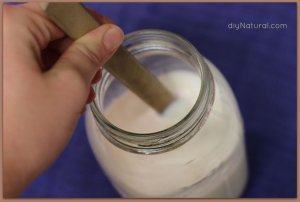 5. You now have fresh kefir that you can use right away or chill in the refrigerator, and your kefir grains are ready to be used again.
Combine your kefir grains with fresh milk for a new batch, or store in the refrigerator covered with a little milk if you're not ready to make another batch. Refrigerated grains will become semi-dormant, so this is a good option if you're going away or don't want to make kefir for a few days. (Keep in mind it will take cold grains longer to ferment, so only refrigerate them if you're not planning to make a new batch right away.)
When making a new batch of kefir, there is no need to rinse the grains. In fact, when a little bit of the previous kefir is allowed to remain with the grains, it keeps them stronger. Rinsing grains is only necessary if grains have been dropped or contaminated. In this case, use only fresh distilled or spring water, never water from the tap (as it can contain fluoride, chlorine, or other contaminants).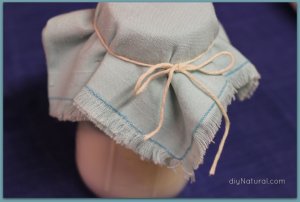 We like to make our kefir continuously, making only what we can drink in a day or two. This usually eliminates the need for storing the grains in the fridge. It really only takes a few minutes each day or two (depending on how fast your kefir is fermenting) to strain and make a fresh batch.
Using your Kefir
Chill your kefir for best taste results. You can drink your kefir plain, although it's usually too sour for our tastes. We like to add frozen berries to ours and blend in the Vitamix for a delicious smoothie drink. You can sweeten with a bit of maple syrup or honey if it's still too tart for you.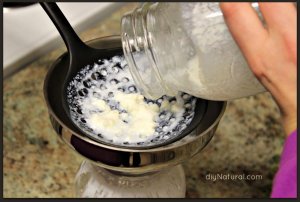 For several years we made our kefir thick so we could eat it with a spoon for breakfast, with homemade granola and berries on top. Here are 10 more healthy breakfast ideas.
I often sneak a little kefir into recipes calling for milk or buttermilk. It gives a fabulous rich flavor to baked goods. Since heating kefir will destroy much of the beneficial bacteria, I only do this when I have an abundant amount on hand.
Have you ever tried making kefir? Have you seen an improvement in your health? What are your favorite ways to eat it?
Share your experience below!
*******
References and Recommended Reading:
PAID ENDORSEMENT DISCLOSURE: In order for us to support our website activities, we may receive monetary compensation or other types of remuneration for our endorsement, recommendation, testimonial and/or link to any products or services from this website.
DISCLAIMER: Information on DIY Natural™ is not reviewed or endorsed by the FDA and is NOT intended to be substituted for the advice of your health care professional. If you rely solely upon this advice you do so at your own risk. Read full Disclaimer & Disclosure statements here.
Source: www.diynatural.com
YOU MIGHT ALSO LIKE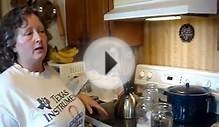 Making Homemade Water Kefir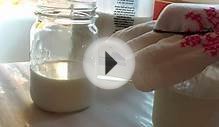 Homemade Kefir
Share this Post