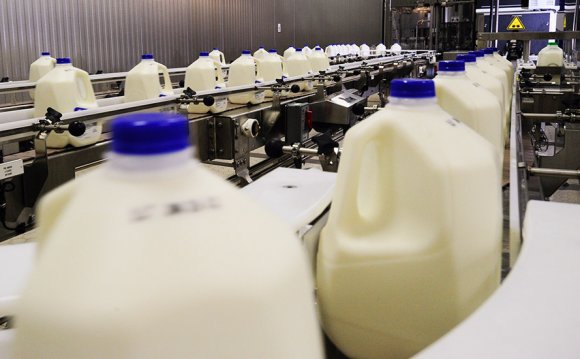 Saudi Arabian dairy has become one of the biggest in the region
Almarai began as a small farm in 1970s with 300 cows
Situated in one of world's most arid regions, indoor farms rely on 'California model'
Critics point to high use of water and depletion of ancient underground water reserves
Jersey, Guernsey, Holstein; the world's dairy cattle breeds bear the names of some of the wettest, lushest, and greenest places in Europe, testament to the fact that to produce milk you need a lot of water.
Industry experts say one cow must consume three liters of water a day to produce one liter of milk. For high-performing cattle that's equal to 150 liters a day.
Saudi Arabia -with an average annual rainfall of just 2.3 inches (59mm) - might seem an unlikely candidate to be among the world's top 10 dairy producers, but its mega-dairy Almarai has grown to be one of the biggest food producers in the Persian Gulf.
Leslie Butler, a dairy economist at the University of California, says the vast milking plants that dot the Persian Gulf region employ an industry standard known as the "Californian model" to run dairies in some of the driest regions of the world.
"The Californian model is simply that you don't have to grow all your grass and raise your own feed crops, you can import feed and water and all your input and house a thousand head of dairy cattle on just 40 acres of land, " Butler told CNN.
He said as long as the water and feed could be sourced, then dairy operations of this type were sustainable.
"The other side of sustainable, of course, is whether they get the price they want for the milk they produce, but I assume that they do, " he said.
From food security to big exports
Established with the help of Irish agribusiness pioneers Alastair and Paddy McGlucklin in 1977, Almarai began modestly with just 300 head of cattle as part of a Saudi push to achieve food security through self-sufficiency - a government response to the oil shocks of the 1970s.
Forty years later and the company is a diversified regional giant selling juices, poultry, baked products and infant formula.
With a total herd of 135, 000 dairy cattle, Almarai's installation at Al Kharj 80 kilometers (50 miles) south of the capital Riyadh, houses one of its largest herds of 67, 000.
The company's statistics are staggering: the entire herd produces 2.5 million liters of milk a day - an average of 40 liters per cow per day roughly double the European average.
Technology to beat the heat
The secret to making a dairy successful in one of the world's most arid environments is to apply technology - and a lot of it.
At normal desert temperatures that can reach as high 50 degrees Celsius, milk production would normally plummet, the produce would spoil quickly and dangerous bacteria would form.
However, every step of the process of keeping the Holstein milking cows at a perfect temperature of between 21 and 23 degrees Celsius (70 and 73 degrees Fahrenheit) is automated.
Source: www.cnn.com
YOU MIGHT ALSO LIKE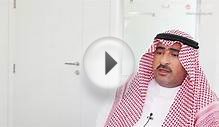 Largest integrated dairy farm in the world in Saudi Arabia
Dairy Pakistan: 6th Largest Milk Producer in the World Part 1
Dairy Pakistan: 6th Largest Milk Producer in the World Part 2
Share this Post