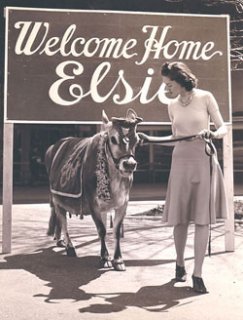 When you enter the Hamlet of Wallkill, you are greeted by the happy face of the Borden Company's mascot, Elsie the Cow. The company's website states that this mascot dates to the 1930s.
Underneath Elsie is a sign stating that the Hamlet of Wallkill was the location the "Home Farm" of John G. Borden. Thus, many commonly believe that Borden Condensed Milk was in fact invented in the Hamlet of Wallkill; however, its origins can be traced to Burrville, Connecticut and Gail Borden, Jr. Actually, the business was not originally called Borden at all – that title would come later.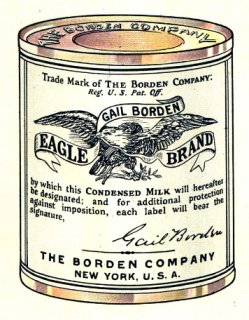 Gail was born in Norwich, Connecticut on November 9, 1801. He spent his entire life hoping to better the lives of Americans at a time when their diets were greatly limited due to a lack of refrigeration. When he moved to Texas in 1829, his primary goal was to find a way to improve people's livelihoods by keeping food, especially milk, from spoiling.
The company's website relates that the impetus behind Borden, Jr.'s ideas involved a trip overseas. During the 1850s, Borden, Jr. was in Europe where he demonstrated that the meat pies he invented did not spoil. The meat pies, according to his patent, were dehydrated in a way to prevent them from going bad. In 1852, Scientific American reported that the meat pies were successful in Europe, as the Royal Navy periodically had problems with meat turning sour.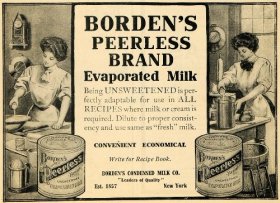 During his return from Europe, Borden, Jr. encountered something which changed his life…and would eventually affect the world. While on a boat crossing the Atlantic Ocean, he had the misfortune of witnessing several children perish. The cause of their deaths was all too common – they drank milk which had become contaminated over time. He became determined to find a way to keep milk fresh in order to prevent anyone, let alone children, from dying.
Borden, Jr. capitalized on his future creation when he came upon a contraption called vacuum pans by the Shakers. These were used to generate preserves from harvested fruit. Borden felt that he could utilize a variation of this technique to make milk safer. according to a company historian: "He discovered he could prevent milk from souring by evaporating it over a slow heat in the vacuum.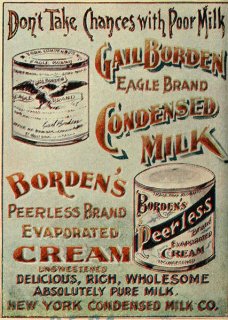 Borden [Jr.] reasoned that milk was 97% water so if the water could be evaporated, at high temperatures, then the milk could be made safe. He called his revolutionary product condensed milk." This method of heating milk killed microorganisms which, in turn, prevented spoilage. On July 2, 1853, Scientific American proclaimed:
For domestic use it will be the means of saving much in families, especially in warm weather, and at no time need there be any necessity for a person taking a cup of milkless coffee, even after a thunder storm, or a week of hot weather, with the thermometer daily at 97º in the shade, as it has been in this city [New York City] during the past week.
After receiving a patent, Borden, Jr. decided to open a small plant in Wolcottville, Connecticut. Unfortunately, his innovation was anything but successful – it seemed that it would not catch on with the public. Although Borden, Jr. appeared to be a genius at inventing, he was not adept at marketing.
Source: newyorkhistoryblog.org
YOU MIGHT ALSO LIKE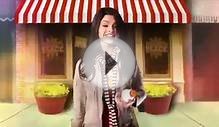 Selena Gomez The Making Of The Borden Milk Commercials ...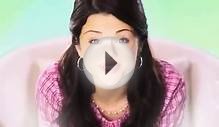 Selena Gomez Borden Milk Commercial 1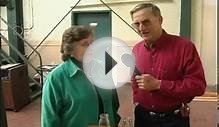 History of the Borden Milk Plant in Fayetteville Tennessee
Share this Post