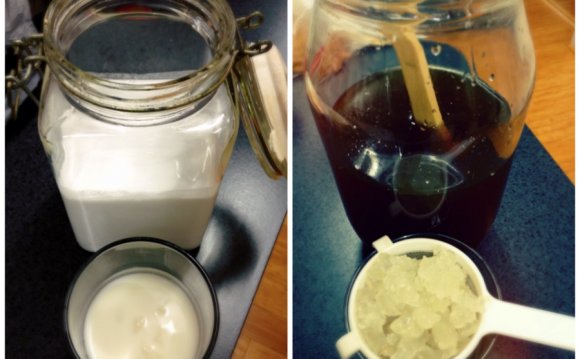 I have a large number of fermented beverages in my fridge, so for a long time, I haven't been particularly interested in trying to make coconut water kefir. I have plenty of probiotics in my life and the aforementioned drinks got so onerous that they actually bent the hinge on my refrigerator door (the hidden costs of fermentation addiction, amirite?). Without a catalyst it may have been years before I got around to making it, so I have to thank a private fermentation client for the push because coconut water kefir is amazing! Unlike regular water kefir, it isn't too sweet for my tastes. It is also incredibly simple to make and requires only two ingredients, including the culture.
But before we get to the how-to part of this, I have to share a little love. I have previously written about water kefir, and the experience I had making it. A few months after I got them, my grains died from over-acidification, and I didn't replace them. When I decided to order new ones, I chose to get them from a new-to-me culture source, Yemoos. and it's a whole new ball game.
These things came out of the package super plump and glistening like wet opals. During their first two days of fermentation, they doubled in volume. During their second go, they doubled in volume. At that point, I realized I had some gems on my hands, and I threw half of the newly doubled batch into a vat o' coconut water. It's a keeper. Whether you have digestive issues or not, I can't imagine many more desirable drinks than this savory/sweet, two-ingredient, organic gatorade.
Coconut Water Kefir Tips
You can use any type of coconut water (not milk!) but raw is better. I've tried:
-Zico, the pasteurized, shelf-stable version.
-Harmless Harvest, which is certified organic and totally raw.
-Exotic Superfoods Coconut Water, which is also certified organic and is frozen upon harvest in Thailand before being shipped to a Whole Foods Market near you.
The tastiness of these products is directly correlated to the price. Exotic Superfoods Coconut Water was CRAZY expensive, but tasted like sweet, sweet clouds slinking down my throat. Harmless Harvest was also extremely satisfying; a little umami, a lot decadent (though not quite as transporting or silky as ESCW). Zico tasted nothing like the raw versions, but it still fermented and didn't taste bad. Plus, it was less than a third of the price of ESCW, so it makes a reasonable option for the cost-conscious. The choice is up to you. I'm sure the living enzymes in the raw coconut water provide additional health benefits, but I can tell you that all three worked quite well as kefir since I ended up with slush-colored, barely bubbly, fermented liquid after 48 hours of culturing in each case.
Source: phickle.com
YOU MIGHT ALSO LIKE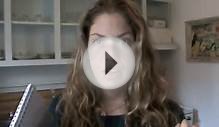 Q&A On Coconut Water Kefir, Ep206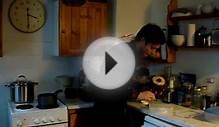 Young Green Coconut Water Kefir- video #10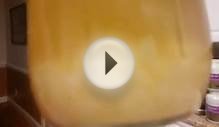 Water Kefir Grains
Share this Post