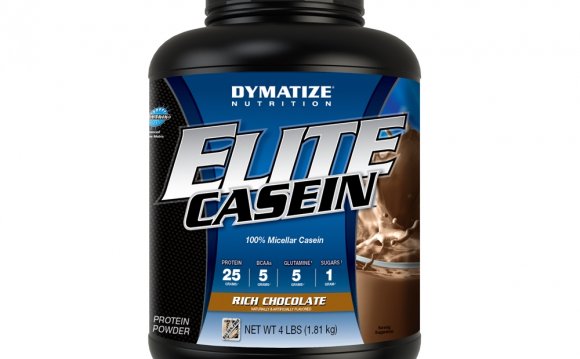 25g
Protein
5g
BCAAs
100%
Micellar Casein
Sustained-Release Protein*
With 25g of 100% Micellar Casein, Elite Casein™ helps keep your muscles supplied with a steady stream of amino acids, the building blocks of muscle. This helps avoid the catabolic state of muscle protein breakdown that begins when your muscles are deprived of the right nutrients. Casein is a unique protein derived from milk that breaks down slowly in your digestive system, keeping you fuller longer and providing a sustained release of muscle building amino acids. Elite Casein™ only uses Micellar Casein that is cold filtered to preserve purity and maximize effectiveness by avoiding denaturing of the protein. This makes Elite Casein™ the ideal choice any time you are not able to consume protein at least every four hours such as when you know you are going to go for a long time between meals at night while you are sleeping.
Loaded with Muscle Fuel*
Elite Casein™ delivers 5g of critical branched chain amino acids (BCAAs) to promote the building of muscle protein and speed recovery after a workout.* These BCAAs include 2.4g of L-Leucine, the BCAA directly involved in optimizing muscle protein synthesis. This means you can work harder, recover quicker and achieve your goals faster.*
Better Tasting Than Ever Before.
The taste of Elite Casein™ has been taken to a whole new level. Our in-house flavor specialists worked long and hard to create even more decadent flavors with better mixability. The result: a richer, smoother casein shake.
100% Real Protein Promise
We know that you are buying protein for the benefits of promoting anabolism and avoiding catabolism, which is why getting the right amount of protein and branched chain amino acids (BCAAs) is critical.* When you buy Dymatize proteins, you are getting 100% Real Protein. Dymatize does not "amino spike".
What is "amino spiking"?
What is "amino spiking"? It is the practice employed by some brands to artificially elevate protein claims at a lower cost. This means that you are not getting as much of the muscle-building protein and BCAAs as you think you are.*
How can this happen?
The standard testing process for protein measures nitrogen content, but the test cannot tell the difference between protein, amino acids (like glycine) and/or other nitrogen containing compounds (like creatine). So, the brands that "amino spike" use cheaper nitrogen containing compounds like glycine and taurine to reduce cost while still testing at protein levels they declare.
How can you tell if a brand "amino spikes"?
Ratio of BCAAs to declared protein. Every protein has its unique amino acid composition. For example, 25g of whey protein should deliver at least 5g of BCAAs (leucine, isoleucine, valine). If your brand of whey protein delivers less than that ratio, you should wonder why it deviates from the standard whey "finger print".
Look for non-muscle building amino acids on the label. Non muscle-building amino acids are still beneficial to your body, but if you are using protein to build and repair muscle, you want amino acids that do just that.* Look out for added creatine and amino acids like glycine and taurine. If these appear on the ingredient list of your brand of protein, wonder why.
This is not to say that taurine, glycine, creatine, etc., do not have other benefits, but if you are buying a protein for its muscle building properties, you may not be getting what you want.
This is not to say that taurine, glycine, creatine, etc., do not have other benefits, but if you are buying a protein for its muscle building properties, you may not be getting what you want.
Sport Certified: Clean and Effective
Dymatize brand has been trusted by the athletic community for two decades. The line has been produced in Dymatize's very own manufacturing facility for years, where we control all aspects of ingredient selection, testing and manufacturing quality. And now, Dymatize also carries the Informed-Choice Trusted by Sport certification that affirms Dymatize uses good manufacturing procedures and confirms that our finished products are free of banned substances.
Through the formation of the Dymatize Nutrition Sports Performance Institute (DNSPI), we strive to achieve best-in-class product efficacy by collaborating closely with top scientists in the field of sports nutrition as well as elite athletes that are using our products every day. The DNSPI delivers:
* Cutting edge nutrition science: Dymatize has a team of in-house scientists with over 50 years of experience in product development and sports nutrition. In addition, Dymatize has formed the DNSPI Advisory Board composed of leading researchers and expert practitioners in sports and nutrition. Our team collaborates with the Advisory Board on a daily basis to ensure we have access to the latest research in ingredient and product science and are advancing our role as innovators in the industry.
* Elite athlete pressure testing: In an effort to provide athletes with the supplements that they truly need and deliver true results, we work with elite athletes to help them achieve optimal performance. Below are just a few examples:
Joe Flacco - the year that Joe Flacco came to Dymatize is also the year he led his team to become champions.
Erin Stern – 2010 and 2012 Ms. Figure Olympia Champion uses Dymatize products as part of her daily nutrition plan to stay at her peak fitness level.
IMG Academy – Dymatize is the Official Pro Supplement Supplier for IMG Academy, aiding hundreds of athletes seeking to become professional athletes in sports including football, basketball, and baseball. In 2013, seven of these pro football prospects were later drafted in the first round.
* University tested results: we are constantly putting our products through independent testing with trained athletes at leading universities across the country. We leverage world-class technology and facilities to validate real performance gains as a result of supplementation with our products.
Source: www.bodybuilding.com
YOU MIGHT ALSO LIKE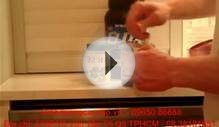 Sữa tăng cơ Dymatize Elite Casein Protein Nutrition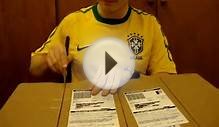 Unboxing iHerb Elite Whey Protein e Elite Casein Dymatize ...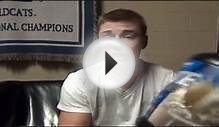 Dymatize Elite Casein Protein Review (Cinnamon Bun)
Share this Post