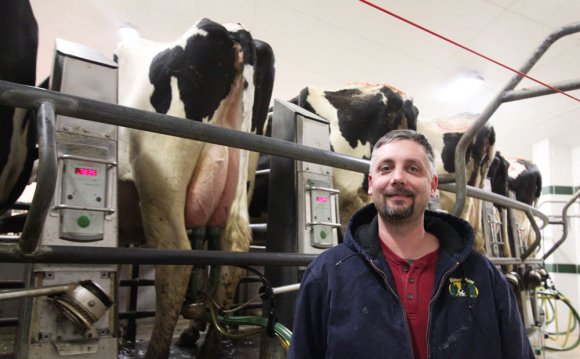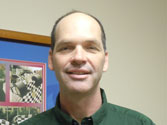 President: Steve Obert, Fort Branch
Steve Obert owns an 800-cow dairy in Gibson County. It is very much a family farm as Steve's wife Kelly, brother Tom and sons Wes, Klint and Mitch are all involved in the operation. In addition to the dairy, they farm 1000 acres of corn, soybeans, wheat, and hay. Steve graduated from Purdue in 1984 and is quite active in his church as well as area farm organizations.
Vice-President: Sarah Wagler, Morgantown
Sarah along with husband Justin, in-laws Kenny and Lesa and Kenny's brother and sister-in-law Lloyd and Crystal, own and operate Wagler Farms near Morgantown, Indiana. Today, Wagler Farms is focused and dedicated to the care of their 450 milk cows and the production of the world's most perfect food: wholesome, nutritious, delicious milk! Wagler Farms is also passionate about adding to the picturesque rural landscape of Brown County, being good stewards of the 2, 500 acres of cropland. Sarah is a graduate of Purdue University with a degree in animal sciences and education and enjoys volunteering with 4-H and her church's youth group, teaching animal science at Ivy Tech Community College, and being active in
Indiana Dairy Producers and the Young Cooperator program through Dairy Farmers of America (DFA). Sarah works as a field manager for DFA and also serves as a dairy representative on the Indiana State Board of Animal Health.
Sarah and Justin have one young daughter.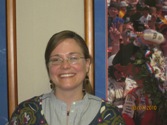 Secretary/Treasurer: Julie Bommer, Brookville
Julie Bommer, along with her husband, Roger, milk around 160 Holstein cows and crop 1000 acres in Brookville, Indiana. Their son works on the grain side of their farming operation. Julie helps daily on the dairy with milking, feeding calves, and anything else that needs to be done, including running the combine or hauling manure. Julie is active in her church and also in Farm Bureau.
Executive Treasurer: Dr. Mike Schutz. Purdue
Dr. Michael Schutz is currently the assistant director of Purdue Extension as well as a Professor of Animal Sciences at Purdue University. He has been an advisor to IDP since its founding and was instrumental in the original formation of the organization. Dr. Schutz specializes in Dairy Genetics and Management. He holds B.S. and M.S. degrees in Animal Science from the University of Minnesota and a PhD. in Dairy Cattle Genetics from Iowa State University. Dr. Schutz is a past president of Dairy Practices Council and treasurer of the American Dairy Science Association.
Directors
Joe Hibschman, Syracuse
Joe along with his wife Donna own and operate Oneeda Farm LLC near Syracuse. He is a third generation dairy farmer with Registered Holsteins. His son and grandsons are involved with the farm operation. They have 200 milk cows with an equal number of young stock, and they also farm 550 acres.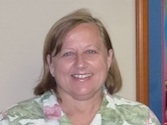 Brian Huber, St. Paul
Brian Huber operates a family dairy farm in Decatur county. Brian, his wife Shirley, and his 4 children are all actively involved in the farm operations. In addition to the dairy, the Hubers produce corn, soybeans and hay on 1000 acres. Brian is very active with his church and serves as a Sunday School teacher. He also serves on the Premier Ag Co-op board and the local Farm Bureau township board.
Liz Kelsay, Whiteland
Liz Kelsay, along with husband Russ, in-laws Merrill and Debbie, and brother and sister-in-law, own a 600-cow dairy in Whiteland in Johnson County. They also grow corn, soybeans, hay and wheat. Liz is the Communication Program Manager for the Indiana Soybean Alliance and Indiana Corn Marketing Council. Liz and her husband have one son, Rhett.
Brian Houin, Plymouth
Brian Houin dairies at Homestead Dairy LLC in Plymouth, along with his parents, brother-in-law, aunt and counsin. Brian is very focused on data collection in and utilizes heat monitoring systems and genomics technology. In 2013, Brian was named Indiana's Outstanding Young Dairy Producer of the Year. Brian and his wife, Jill, have two children.
Cory Craig, Rensselaer
Cory Craig lives in Rensselaer with his wife, Jenny, and two children Bailey and Cohen. Cory has been the herd manager at Herrema Dairy for the past 13 years. His family has been involved in showing dairy cattle in 4-H and open shows. Cory and his family are members of the First Christian Church of Rensselaer, where Cory serves as Deacon and Trustee. Cory also serves as the District 5 representative for the Indiana Holstein Association.
Nathan Kuehnert, Fort Wayne
Nathan is a 5th generation dairy farmer who works with his father, uncle and brother on their Allen County dairy farm near Fort Wayne that has been producing milk under a robotic system since September, 2014. In addition to 350 mature dairy cows, the Kuehnerts also crop 1100 acres of corn, soybeans, alfalfa and winter rye and they grow all their own forages for the dairy. Nathan is the primary caretaker of the cows, dealing with the genetic decisions and general herd health.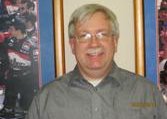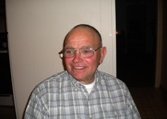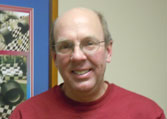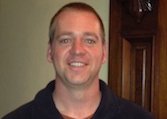 Source: www.indianadairy.org
Share this Post