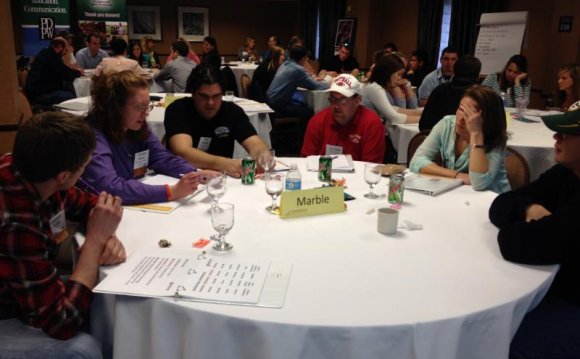 "There is value in staying connected to dairy professionals worldwide. We are all pulling together to tell people what we do, that we love what we do, and what drives us to do it."
- Dieter Mirbach, Manager European Dairy Farmers, after attending last year's PDPW Business Conference
Angela, Pete and Matthias Brickner
"One of the big benefits of PDPW is the networking. While I enjoy learning from presenters, I also learn so much from the fellow dairy producers who openly share in formation about what has worked and what hasn't worked on their farms."
- Pete Brickner, Brickner-Meikle Family Farms, Sturgeon Bay, Wis.
"We like the combination of learning sessions at the Business Conference and the networking opportunities between sessions. PDPW is a great way to grow relationships with other farmers who have been where you're at now and who are at the place that you are headed. You can learn so much more from those farmers than you can from any other source."
- Jim Mlsna, Ocooch Dairy, Hillsboro, Wis.
"PDPW is ahead of the curve as far as choosing topics that are timely. They do a good job of supporting the entire farm, offering programs and services for everyone from the owner to the employees."
- Peter Mlsna, Ocooch Dairy, Hillsboro, Wis.
"The Business Conference is a must-attend event each year. Its' a chance to get away, to be with people you only see once a year, and it's a chance to learn from some of the greatest experts in the dairy industry."
- Josh Meissner, Norm-E-Lane Farm Inc., Chili, Wis.
"PDPW has wonderful sessions at the Business Conference ranging from farm safety to working with government programs and compliance - always timely, important topics that we're dealing with back home . Plus it recharges your attitude after the long winter."
- Yogi Brown, Sunburst Dairy, Belleville, Wis.
"I really like attending the Business Conference because of the connections that I've made with other farmers, colleagues and industry professionals."
- Dan Truttmann, Truttmann Dairy Farm, Blanchardville, Wis.
"The value of the Business Conference is in the people who are there. The cost is minimal compared to what you gain from the speakers and the other dairy producers who attend. You learn ways to improve your business in the coming year."
- Katy Schmidt, Tri-Fecta Farms, Inc., Fox Lake, Wis.
"The PDPW Business Conference is a place for every producer no matter how many cows – 4 0 cows or 4, 000. The education it provides is second to none. You can tailor your day around the content you feel is mo st important. If you can't make it both days, plan to come for one day."
- Ryan Keller, Junction View Dairy, Richland Center, Wis.
"You're missing out if you've never gone. There's always something on the farm you're dealing with, or you feel you don't know enough about. Or there's some sort of new research presented. It's good to go there and find answers."
- Deric Lindstrom, Breezy Point Farms, Durand, Wis.
"I really enjoyed the PDPW Business Conference, especially the breakout sessions on specialty topics. And, there is always great value in sharing experiences with other dairy producers, especially from other states. We have many similar challenges – just different local processes. We can learn from each other."
- LouAnne King, Mapleview Dairy, Madrid, New York
"The PDPW Business Conference has high-quality seminars and speakers that supply much-needed information to dairy professionals from many states . Roto-Mix has attended for several years, and we think it gets better every year."
"For the board of directors and staff, PDPW is not just a job – they believe in it and love it. That creates a totally different climate at PDPW events."
"Of all the events we attend to meet dairy producers, I rank PDPW highest in terms of quality of people. Those who attend really want to be there. They came to learn."
- Steve Gehrke, Regional Manager, Midwest Region, Roto-Mix
"Education is a vital part of success for dairy producers today. PDPW offers education throughout the year that is not found elsewhere."
"The PDPW Business Conference is a place to pick up a whole lot of information in a short period of time."
"The PDPW Business Conference brings in a quality crowd by offering excellent speakers and programs. They understand what exhibitors are looking for – quality people who want to be there because they paid for a good experience."
"Roto-Mix is happy to support the people who support us. On a scale of 1 to 10, I'd give our relationship with PDPW a 10+."
Source: www.pdpw.org
YOU MIGHT ALSO LIKE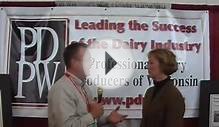 World Dairy Expo 2007 - Professional Dairy Producers of WI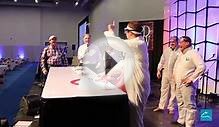 2015 Professional Dairy Producers Foundation Pie Eating ...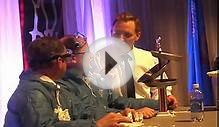 Professional Dairy Producers Foundation Pie Eating Contest
Share this Post