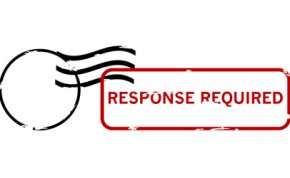 A Pennsylvania manufacturer of airline meals, dairy farms in New York and Kentucky, a Missouri seafood processor, a New York seafood importer and a Puerto Rico food manufacturing facility recently received warning letters from the U.S Food and Drug Administration.
Gourmail Inc. (doing business as Jyoti Natural Foods) in Sharon Hill, PA, was notified in a May 22 warning letter from FDA's Philadelphia office that inspectors had found "significant violations" of the agency's Current Good Manufacturing Practice (CGMP) regulations during an April 30 and May 1 inspection, thereby rendering its products adulterated.
Specifically, FDA stated, ceilings in the facility are not constructed so they can be adequately cleaned and kept in good repair so that drip or condensate from fixtures can be kept from contaminating food, contact surfaces and food-packaging materials. Inspectors observed roof water dripping from an exhaust vent onto a kettle lid in the ready-to-eat airline meal production area, the letter stated, and a hose used to add water to in-process product was lying on a visibly filthy moveable step.
Shawn & Yvonne Bender dairy farm in Glenfield, NY, was sent a May 22 warning letter from FDA's office in Jamaica, NY, indicating violations of the Food, Drug, and Cosmetic (FD&C) Act. Inspectors visited the dairy operation on March 11, 17, and 28 and found that an animal had been offered for sale that later was found to be adulterated by having cefazolin (an antibiotic) present in kidney tissues. "FDA has not established a tolerance for residues of cefazolin in dairy cows to be processed for human food, " the letter stated.
In addition, FDA informed the dairy that it failed to have a system in place to control administration of drug treatments to animals, did not maintain complete treatment records, and did not use a human drug as directed by its approved labeling or by the servicing veterinarian's prescription.
FDA's Cincinnati, OH, office informed Jack Hall Farm of Grayson, KY, of several FD&C Act violations in a warning letter dated May 16. Specifically, the agency stated that an animal was sold on or about June 26, 2013, that was adulterated by having desfuroylceftiofur (marker residue for ceftiofur) and penicillin in its tissues.
Further, FDA stated that the farm failed to maintain complete treatment records and did not use a new animal drug (Excenel RTU) as directed by its approved labeling nor under the supervision of a licensed veterinarian, resulting in "an illegal drug residue."
On May 13, FDA's Kansas City District sent a warning letter to Louisa Food Products Inc., of St. Louis, MO, noting "serious violations" of HACCP and CGMP regulations at the company's seafood processing facility had been found during an April 7-22 inspection.
The agency stated that the food processor failed to have and implement a HACCP plan, rendering its seafood products adulterated, specifically for Lobster, Shrimp, and Scallops containing pasta by not identifying the food safety hazards of pathogen growth and toxin formation, metal fragments in products containing chopped vegetables, and undeclared allergens. Additional problems with cleanliness of the facility were also mentioned.
Source: www.foodsafetynews.com
Share this Post