Goat Milk Stuff makes a solid shampoo bar as a natural alternative to most store bought shampoos. We do not add any harsh chemicals such as SLS to our shampoo bar because we believe that using fewer chemicals benefits your health and your hair.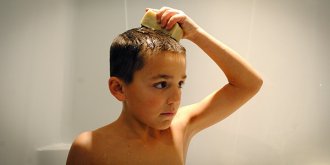 My boys regularly get "buzz cuts" and have very little hair to wash. They use our regular goat milk soaps in their hair. Jim uses the tea tree, but the boys use whichever scent they currently have in the shower.
The shampoo bar differs from our regular soaps in two ways. First, we infuse nettle and rosemary into olive oil for the shampoo bar. Nettle and rosemary have properties that are beneficial to hair. Rosemary is often considered a stimulating herb that will promote healthy hair growth. Nettles are believed to strengthen hair and prevent hair loss because they are nutrient and mineral rich.
Second, the shampoo bar has extra oils (jojoba and castor) and butters (shea and cocoa) to help nourish and condition the hair, while still leaving it clean.
We have found that different people prefer to use the shampoo bar in different ways. We recommend that if you have shorter hair, you start with one or two swipes of the soap across your hair. Then lather and spread through your hair.
For longer hair, produce a lather in your hands and then rub onto your scalp and spread it through your hair. You can experiment to see which method you prefer.
No matter the length of your hair, you want to be sure to massage your scalp as you are using the shampoo bar. The scalp produces oils that protect the hair shaft and prevent breakage. So when you are washing your hair, it is just as important (if not more important) to clean the scalp and not just the hair.
In fact, it can take a few weeks for your scalp to adjust to the shampoo bar and stop producing excess oil. Conventional hair products continuously strip the natural oils, thereby causing your scalp to produce excess oil. Your scalp will adjust if you are patient.
When using the shampoo bar, it is important to not use too much. It takes very little shampoo bar lather to get the job done. Please remember that store bought shampoos lather so much because they typically have SLS, a foaming agent, added. This extra foam does little to actually clean your hair and is unnecessary, so don't try to match it. Using too much of the shampoo bar can cause sticky and heavy feeling hair.
When using the shampoo bar, rinsing may need to be more thorough than with conventional shampoos. Every time you wash your hair, rinse very well with warm water then finish with cool water.
Your hair may also benefit from a weekly vinegar rinse. Simply bring some diluted apple cider vinegar into the shower and do a final rinse with it. The vinegar scent will disappear as your hair dries.
Many people find that once their scalp and hair have adjusted to the shampoo bar, they no longer need any conditioning. If you find that your hair still needs a conditioner, put a pea sized amount of coconut oil on your hands and rub it together. Smooth through your hair, particularly the ends. You can experiment with the amount used and whether you apply the coconut oil to wet or dry hair. Different people prefer different methods.
Please be aware that everyone's hair is different. The best advice is always to experiment til you discover the method that works best with your individual hair.
Source: goatmilkstuff.com
YOU MIGHT ALSO LIKE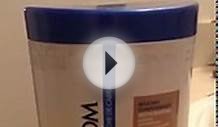 Kanechom goat milk restorative conditioning mask review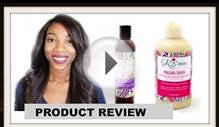 Goat & Coconut Krem ak Let (Cream and Milk): Moisturizing ...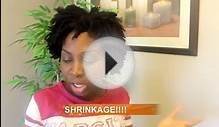 Natural Hair | DIY Goat Milk Conditioner
Share this Post