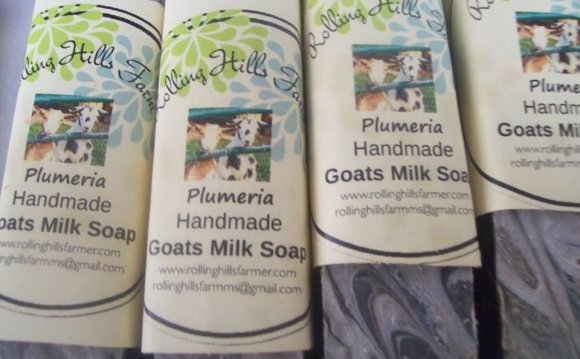 A Good Clean Soap Made by a Good Clean Family
We seek to honor Jesus in all that we do and that plays a big role in our family and our business. Our children (all eight of them) are homeschooled and taught "everything is a God issue" — including making and selling soap. We believe these values come through in the goodness of our products and the excellence of our customer service and we hope you will agree.
Our adventures into soapmaking originated in 2006 out of my (PJ's) desire to not use chemicals on the children's skin. I wanted a natural soap that would moisturize their skin and last a long time. After making my first batch of soap, I put a bar into the shower. Jim's fingers soon stopped cracking and splitting. Since this was a problem he had suffered with for years, I knew I had something special.
Since I enjoyed making soap and was so impressed with its quality, I turned it into a family business. In 2008, Goat Milk Stuff was born, and I drafted the entire family into my adventures. We all agree that getting to work together as a family (despite occasional squabbles) is the best part of Goat Milk Stuff. And we do work hard. From the initial milking of the goats to the final bagging of the soap, each member of our family participates in producing our handmade goat milk soaps.
Since the very beginning, people have reacted positively and strongly to the benefits of our soap. We knew the soap was super moisturizing because of how it helped Jim's hands, but we didn't realize that it would benefit other problem skin such as eczema and psoriasis until people started sharing their results with us. We've received testimonials from hundreds of customers who confirm that our soap and other stuff is not only natural and smells great, but it also alleviates the symptoms of their problem skin.
If you'd like to try our soap or keep up to date with what is happening at Goat Milk Stuff we write a monthly newsletter that contains a special discount each month. All we require is your email and we won't share your email with anyone.
We also have a free catalog available in both print and online versions.
Goat Milk Stuff allows us to not only work together but is a great vehicle to teach our family what we feel is important. Knowing that we are providing people with a product that is healthy for their skin and may relieve many of their skin issues keeps us enthusiastic about what we do.
We have a very simple philosophy when it comes to parenting and educating our children. It can be summed up as follows:
Everything is a God issue and a learning opportunity (including making and selling goat milk soap).
Hard work builds character which is an essential ingredient to a successful life.
Each of our children are unique individuals with unique strengths and weaknesses and are raised as individuals.
The family unit is a team and we all are sometimes called to sacrifice for the team.
Source: www.goatmilkstuff.com
YOU MIGHT ALSO LIKE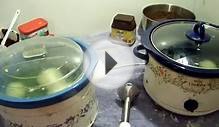 Essential Soap: How to Make Hot Process Goat Milk Lye Soap ...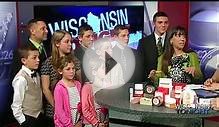 Midwest Mom Making Soap Products from Goats Milk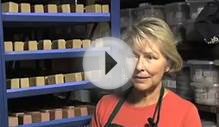 Goat Milk Soap
Share this Post