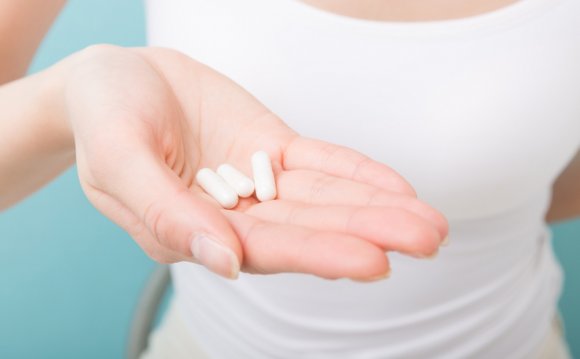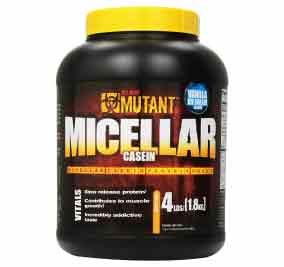 Elite Series Casein
Six Star Pro Nutrition
Only 1 flavor to choose from
25g of protein per serving
Limited availability
Off brand of MuscleTech
Budget-friendly
You will only be able to find this protein powder in a few offline stores like Walmart and a few online retailers like amazon. It only comes in 1 flavor (triple-chocolate), so you won't have to spend hours deciding on a flavor and user reviews say its enjoyable and tastes great.
#9 –
Mutant Micellar Casein Protein Powder is a newer supplement brand that is still trying to make a name for itself. The awkward brand name tends to keep newer buyers away but the strong community they've built over the past years seem to like the products they produce, including this casein protein.
Micellar Casein Protein Powder
Mutant
Two flavors – Both rated highly
Mix-ability is just okay
A lot of servings for a decent price
24 grams of protein per serving
Newer product
You can find Mutant Micellar Casein Protein Powder in two flavors. The mix-ability and taste are okay at best.
#8 –
Another great micellar casein protein powder that has established its dominance in the sports nutrient market is Universal Nutrition's Casein Pro. This casein protein is used by a lot of 'older' athletes partially because the brand has been around for quite some time now.
Casein Pro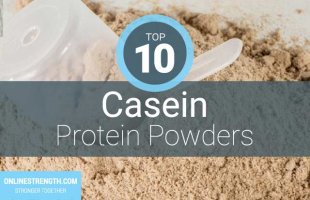 Universal Nutrition
Used by a lot of old school lifters
Ton of positive user feedback
4 Flavors – All mix and taste great
Affordable
Universal Nutrition's Casein Pro has been around for quite some time and not much has changed with it casein formula since it first launched a couple years ago. The flavors are good, it mixes well, and will support any athlete looking to grow stronger.
#7 –
MuscleTech Platinum Pure 100% Casein mixes well and has no weird after taste like most off-brand protein powders. Made by one of the most respected and credible brands, this casein powder comes in at seventh place on our top 10 list.
Platinum Pure 100% Casein
MuscleTech
High quality protein
Not amino spiked
Ton of positive user reviews
3 great tasting flavors
MuscleTech is one of the oldest and most known brands in the sports nutrition world. Can't go wrong with giving this casein protein a try.
#6 –
Combat 100% Casein is made by another one of those big credible brands – MusclePharm. A ton of positive user reviews, taste great, but seems to have some issues with mixability.
Combat 100% Casein Protein
MusclePharm
Above average user reviews
One of the Best Brands
Quality ingredients
3 flavors that taste great
Poor mix-ability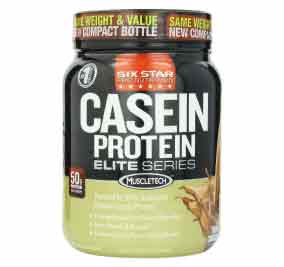 MusclePharm Combat 100% Casein will make for an awesome casein protein in terms of quality and taste. However, due to its poor mix-ability many users find it hard to keep up with supplementation.
#5 –
Optimum Nutrition Platinum Tri-Celle Casein is a special one. Its intentionally made to really hammer home on helping 'hard-gainers' or athletes who really have a tough time gaining weight.
Platinum Tri-Celle Casein
Optimum Nutrition
Digests even slower than regular casein
Higher protein content per serving
Keeps you fuller longer
Made for hard-gainers
Optimum Nutrition Platinum Tri-Celle Casein seems like an okay choice if you're really struggling with weight gain. The protein digests even slower than regular casein which should help fuel your body for longer periods of time. Only issue is that this protein won't be the easiest to mix and many users had a difficult time with it.
#4 –
S.A.N 100% Casein Fusion is high in quality, taste great, and is loved by the fitness community. Those looking to try a new brand should give this product a try.
Delicious smoothie-like texture
Loved by the fitness community
Mixes easily with no clumps
S.A.N is one of those brands that is fighting to really get noticed but is having a difficult time. They focus on quality and their 100% Casein Fusion is one of the higher quality proteins on the market.
#3 –
Dymatize Nutrition Elite Casein is one of the best tasting casein proteins powders you're going to find. If taste is an issue for you, go with this protein powder. Make sure to give Cinnamon Bun flavor a try.
Elite Casein
Dymatize Nutrition
Voted best tasting casein protein
Used by a majority of fitness models
Low amounts of sodium
2nd most purchased casein protein
Dymatize Nutrition Elite Casein has some of the best tasting protein powders available. Not only that its made using the highest quality ingredients. Low sodium, low fat, low sugar, high in protein. 2nd highest purchase casein next to Optimum nutrition.
#2 –
Naked Casein is a newer product and is in a field of its own. The brand offers up ways to purchase high quality protein with literally no extra fillers. The only ingredient you're going to find in this product is pure high quality casein protein.
Casein
Naked
26g of Protein per serving
Gluten Free, GMO Free, and Growth Hormone Free
Ingredients are from US Farms.
No random fillers or artificial flavors
100% Micellar Casein
Naked Casein would be #1 but its made by a newer brand that has yet to establish its reputation. However, its one of the only brands on the market to give you a straight up casein protein powder without the extra sugars and random ingredients. If you're health conscious and looking for something without all the extras – give this protein a try!
#1 –
Optimum Nutrition Gold Standard 100% Casein gets our top spot. High quality protein powder, strong brand reputation, manufactured using strict guidelines, and its readily available.
Available in most countries.
Thousands of positive user reviews
9 delicious flavors to choose from
Most respected brand
If you're looking for quality, effectiveness, and a product thats produced by a trusted brand, go with Optimum Nutrition Gold Standard 100% Casein.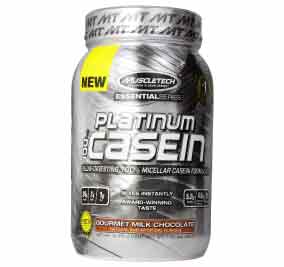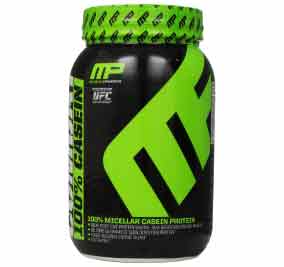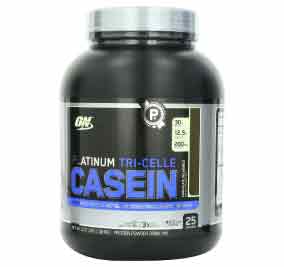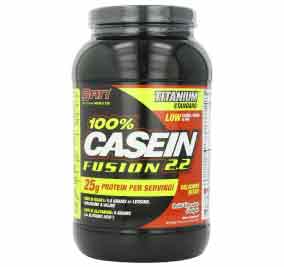 Source: onlinestrength.com
YOU MIGHT ALSO LIKE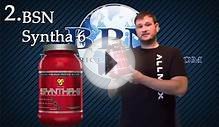 Top 10 Best Protein Supplements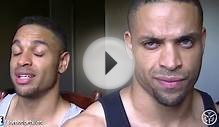 Best Protein Supplements to Buy @hodgetwins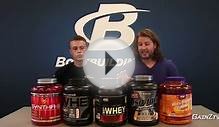 Best Protein Supplements
Share this Post