Multiple studies show that eating vegan protein is much healthier for you than protein from animals (dairy and meat). The best source of non animal protein is green leafy vegetables, nuts & seeds, (wheat) grasses, sprouts, grains. A diet consisting of about 7% protein is enough for most people.
Below you'll find info about:
Best source vegan protein;
Largest research about dairy;
Summary of why not eat dairy;
Raw food and vegan recipes;
Non dairy cheese (free);
Raw nut milk recipes (free).
Best Sources Vegan Protein
Below is an overview of the (average) percentage of calories from protein
Sprouts 55%;
Green leafy vegetables 35-50%;
Nuts & Seeds 12-20%;
Other vegetables 10- 45%;
Grains 8-20%;
Fruits 1-10%.
My toppers and favorites are:
Sprouts;
Spinach;
Kale;
Broccoli;
Parsley;
Cucumber;
Artichokes;
Celery;
Hemp Seeds;
Flax Seeds;
Pumpkin seeds;
Tomatoes;
Almonds.
I'ts hard NOT to get enough protein during the day, unless you're a fruitarian. Fruit doesn't have much protein generally. Look for the page to see an example breakdown of my nutrition on a vegan raw food diet.
Study Reveals Shocking Results
The China Study is the largest and most comprehensive study ever undertaken of the relationship between diet and the risk of developing disease according to the New York Times. Celebrated Cornell Professor Dr. T. Collin Campbell performed the study and his book "The China Study" is now a top 500 selling book at Amazon.com.
"You can simply turn on or off cancer by eating more than 12% animal protein" says Dr. T. Collin Campbell, PhD, project director of The China Study.
"Casein in milk is a carcinogen and there's a direct relation between the amount of animal protein you eat and likelihood of getting cancer."
Unpasteurized Dairy Products Safe?
"The number one cause of cancer is casein from milk" says Brian Clement leader of Hippocrates Health Institute in Florida.
I don't even recommend eating raw goat's cheese or kefir. Vegan protein is much healthier.
Dairy Lies
David Wolfe - Wold's number 1 Raw Food Teacher - about Dairy Lies.
If you're looking for natural allergy cures. Stop consuming dairy and drink lot's of pure water. Eat vegan protein instead.
Raw Nut Milk Recipe
In this raw food video, Victoria Boutenko shows you how to make nut milk. She shows that it's very quick and easy to make and it costs only pennies.
Non Dairy Cheese Recipe
I eat lots of non dairy cheese. If you make them from raw seeds, they're a great source of protein. It's delicious on cucumber slices of mixed with salads (i.e. as a wrap). A great dip for kids, yummy on (sprouted) bread or as sauce in a raw vegetable lasagna. And I have to say, my non dairy cheese is quite good.
A few month ago, I had a friend over for dinner. She's a perfumer (makes perfumes) with extraordinary smell and taste. She actually thought she was eating goat cheese.
The recipe is very quick and easy:
Ingredients
1 cup pine nuts
1 lemon
sea salt
pure water
Directions
Germinate the pine nuts in water for at least two hours. Drain the seeds. Put them in a mixing jar. Add a squeeze of lemon and some sea salt. (I use about half a teaspoon salt). Blend everything well. You can use a hand blender, food processor or high speed blender. The consistency should be nice and smooth. Like a cheese spread. You can add some more water if needed.
Here you'll find more than 50 other (free of course).
Get health secrets, recipes, blog and video updates by e-mail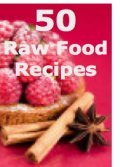 This content on your website or in your E-zine? You can, as long as you include this: "Esme Stevens is the president of Raw Food Europe and has the number 1 website for starters of a raw food diet: ."
Source: www.thebestofrawfood.com
YOU MIGHT ALSO LIKE
The Best Source of Protein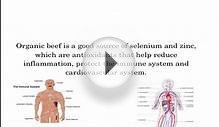 5 Best Sources Of Protein For Type 2 Diabetes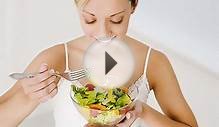 Sources Of Protein For Dieting: Best of SixThe Lunch Box ...
Share this Post