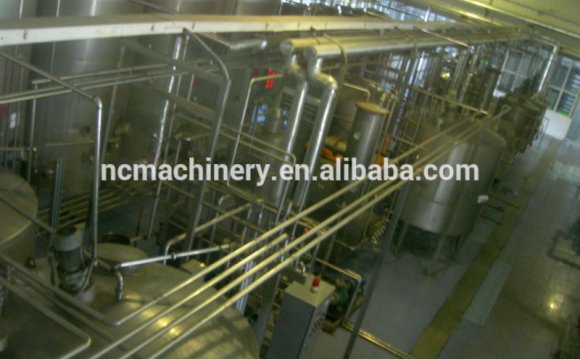 The Milk Processing section contains general information on operations important in milk processing. A brief discussion of milk handling from the farm to the processing plant is provided as an introduction to this section. Topics covered are:
To provide the safest and highest quality product to the consumer, the Pasteurized Milk Ordinance (PMO, 2005) provides standardized guidelines. The PMO is a document from the United States Departments of Health and Human Services and Public Health, and the Food and Drug Administration that defines practices relating to milk parlor and processing plant design, milking practices, milk handling, sanitation, and standards for the pasteurization of Grade A milk products. Each state regulates their own dairy industry, but the state's guidelines usually meet or exceed those defined by the PMO. Milk that is shipped between states must follow the PMO regulations.
Milk is obtained from the cow (or goat, sheep, or water buffalo) under sanitary conditions and cooled to 45°F (7°C) within 2 hours of milking. Milk is picked up by a handler who takes a sample and then pumps the milk from farm's bulk tank into the milk truck. A handler may pick up milk from more than one farm, so a truck load may contain milk from several farms when it is delivered to the processing plant. Before the milk can be unloaded at the processing plant, each load is tested for antibiotic residues. If the milk shows no evidence of antibiotics, it is pumped into the plant's holding tanks for further processing. If the milk does not pass antibiotic testing, the entire truck load of milk is discarded and the farm samples are tested to find the source of the antibiotic residues. Regulatory action is taken against the farm with the positive antibiotic test. Positive antibiotic tests are rare, and account for far less than 1% of the tank loads of milk delivered to processing plants.
Milk at the plant is stored at less than 45°F (7°C) and is usually processed within 24 hours, but can held for up to 72 hours (3 days) before processing. Longer holding time allows for growth of spoilage organisms that grow at refrigerator temperatures, called psychrotrophs.
Almost all of the milk in the United States is pasteurized, with the exception of some raw milk cheese production and some states that allow the sale of raw milk. The conditions of the heat treatment used for pasteurization depends on the final product - lower temperatures are used for refrigerated products and higher heat treatments are used for products stored at room temperature. The composition of many dairy products is defined by law, called Standards of Identity, in the United States Code of Federal Regulations (2006).
Source: www.milkfacts.info
YOU MIGHT ALSO LIKE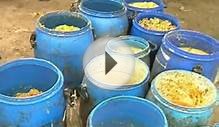 Buffalo Dairy Farm - High Milk Production techniques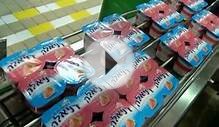 The production process of dairy products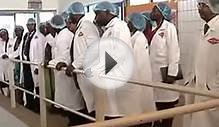 DAIRY PRODUCTION
Share this Post