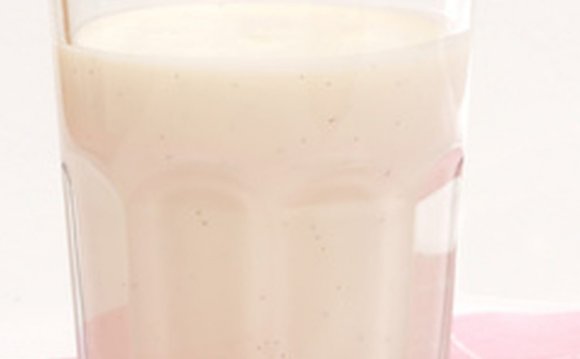 The Greek yogurt craze continues, and with it, the popularity of other cultured dairy products skyrockets. Among them is kefir, a fermented milk that's a bit like a drinkable yogurt.
Tangier than its yogurt brethren, kefir also contains higher quantities of probiotics - beneficial bacteria that help promote digestive health. Plus, it's nearly lactose-free.
You can drink kefir as-is or blend it into a smoothie. We found it particularly good with all the melons we had left over from our cover story.
Taster's Choice rated 10 brands of plain kefir, many of which are organic. But it was a pair of nonorganic entries that came out on top.
Trader Joe's ($2.99 for 32 ounces) claimed the winning spot with its "pleasantly tangy and creamy" low-fat drink. "Smooth, but still thick, " this kefir had a "clean milk flavor, " though one panelist called it "a bit one-dimensional." Four tasters would buy and the fifth might.
In second place was The Greek Gods ($4.39 for 32 ounces at Safeway). This was a "thicker, more viscous" kefir that seemed to have a "lemon curd flavor" - "tangy" with a "sweet finish." Three would buy, one might, and one would not.
Nancy's ($4.79 for 32 ounces at Rainbow Grocery) took third. Several panelists rated this as the most "balanced" of the kefirs, with a good "dairy sweetness, " "nice tang" and "nutty finish." "Tastes like buttermilk." Three would buy, one might, and one would not, calling it "flat-tasting."
Wallaby ($3.99 for 32 ounces at Whole Foods) finished fourth. "Mild" was the word most used to describe this kefir, along with "mildly tart, " "mild milk flavor" and "mild and bland." Still, two panelists preferred the mildness and would buy this brand, while one might and the other would not.
On the opposite spectrum was fifth-place Lifeway ($3.89 for 32 ounces at Safeway). "Very tart - verging on sour tasting, " this kefir had a "lemony" and "puckery quality" that would suit those who like "acidic" drinks. Two of our tasters would buy, and three would not.
Kefir
Trader Joe's 76
The Greek Gods 73
Nancy's (organic) 71
Wallaby (organic) 66
Lifeway (organic) 60
Redwood Hill Farm5 8
Clover Organic Farms 51
Green Valley Organics 49
Evolve 39
Helios (organic) 23
Panelists were Linda Anusasananan, food writer, San Mateo; John Carroll, cookbook author, San Francisco; Brandon Jew, former executive chef of Bar Agricole in San Francisco; Rosemary Mark, recipe developer, Walnut Creek; Roland Passot, executive chef of La Folie in San Francisco and three Left Banks. All products are tasted blind; a perfect score would be 100. Prices listed are the lowest found, but products may be available at other stores.
Source: www.sfgate.com
Share this Post