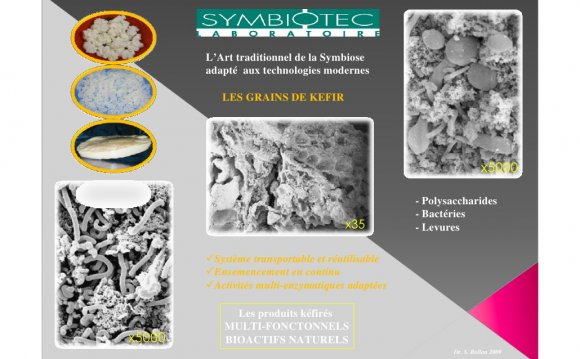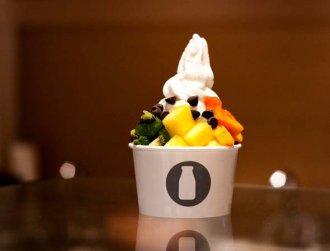 DeKefir is a little shop on the PATH offering fresh, locally made kefir. If you're wondering what that is-don't worry, I was too. In fact, having never tasted kefir and knowing little about it other than as some sort of "fermented dairy product" (mmm... doesn't that sound lovely?!), I was a little wary about what I would be trying out.
But as soon as I stopped by, Teresa Chang, one of deKefir's owners, quickly filled me in on what, exactly, I would be eating. "It's similar to yogurt, " she tells me, as she prepares a sample for me to taste. "The same sort of consistency. And it has natural probiotics."
Kefir can be made with any type of milk, including rice and soy (although the kefir at deKefir is made with dairy milk). Kefir is a living culture that forms grains called the "kefir grain." Kefir grains are added to the liquid one wants to ferment-in this case, cow's milk.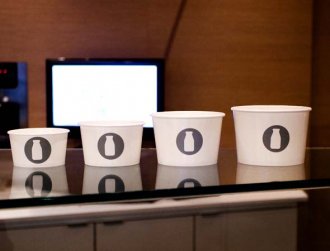 It is quite popular in countries such as Russia and Norway, but can actually be found most everywhere.
"I think Costco has it, " Teresa says. "My mom actually use to make it at home. I hated it then."
But the kefir at deKefir is nothing like she had as a child, that's why Teresa and her friend Valerie Choy decided to open their shop here on the concourse level of the Bay Adelaide Centre last September.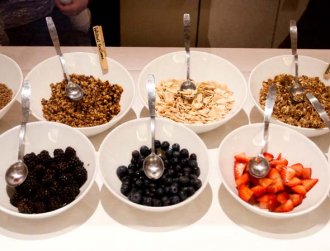 "It was something a little different, " Teresa says. "We tested the product from so many manufactures, and found one locally that makes it without any additives."
You can get your kefir at deKefir in one of several ways ways; as a smoothie or parfait ($4.40 and up), as a waffle ($3.30 and up), or as frozen soft serve ($3.30 and up). There are lots of toppings to choose from, including seasonal fruit cut fresh daily, homemade granola, almonds toasted onsite, chocolate chips, cookie crumbs, Smarties, and more. The waffles are a take off of traditional buttermilk waffles, but here the buttermilk is replaced with kefir, and the frozen soft serve is prepared onsite and lightly sweetened with cane sugar.
I went with the soft serve-bracing myself for a new taste sensation-but found it tasted just like frozen yogurt. Don't get me wrong, it was certainly delicious, but I don't think I'd be able to tell it from a typical cup of fro-yo. It was perhaps a little stronger in terms of a yogurty taste (minus aftertaste), but the consistency was almost identical. But maybe that's just my untrained palate.
"We've really picked up a lot since we opened, " Teresa says. "People who work upstairs call us to tell us to put a waffle on the iron, since they're coming down." And as if on cure, the phone rings, but unfortunately for the caller, deKefir ran out of batter today. Obviously, this isn't your mother's kefir.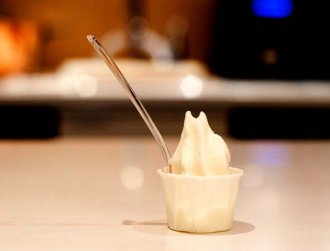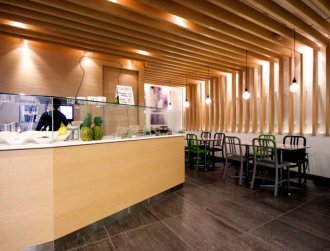 Source: www.blogto.com
YOU MIGHT ALSO LIKE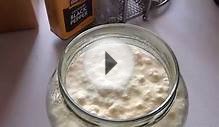 Bulgaros De Leche Kefir Como Mantenerlos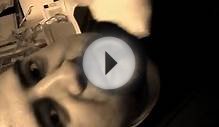 Cocinando Bulgaros de Agua Probioticos Kefir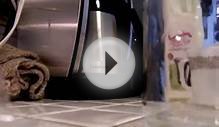 How to Reuse Your Kefir Grains
Share this Post