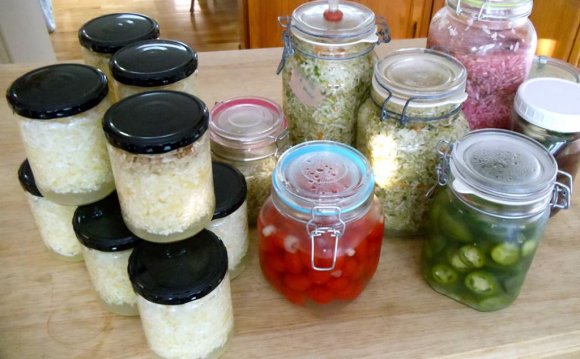 Kefir is a cultured milk beverage that contains live and active cultures that clean and strengthen the intestines and help the body with healing and maintenance functions. The health and therapeutic benefits of Kefir trace their roots back over 2000 years, to the Caucasus Mountains of Russia. Literally "feel good" in Turkish, Kefir was considered a gift from the gods due to its health-promoting properties.

Kefir is prepared by culturing fresh milk, with kefir grains, which are basically groups of bacteria that have been proven to be beneficial to the human digestive system.

The end product is a creamy, slightly sour, refreshing milky beverage that is filled with these 'friendly bacteria'. The fermentation process takes about 24 hours at room temperature which is much shorter than other cultured products such as yogurt.

It is said to have originated in the Northern Caucasus Mountains centuries ago, and has been associated with its numerous healing effects since the early eighteenth century. Claimed to have originally been a gift from Allah, it was passed from generation to generation for years before being exposed to the rest of the world.

Kefir is full of beneficial bacteria and thus can be labelled as a probiotic, which is to say that it contributes, enhances, and stabilizes the micro-organisms of the intestines. Since kefir is cultured mainly using live, active grains in a medium that is thick and coating, and because of the variety of 'friendly bacteria' found within, kefir seems to be a much better probiotic than many of the commercially available dried capsule products. These microbes are part of an essential team of around 400 types of bacteria found in the intestines that assist digestion and promote good health.
Source: www.evolvekefir.com
YOU MIGHT ALSO LIKE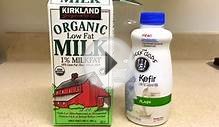 Homemade cultured buttermilk recipe. Anya KITCHEN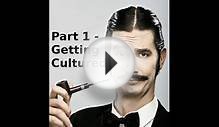 Milk Cultures.mpg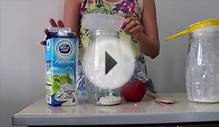 Get CULTURED: My Milk Kefir Routine
Share this Post