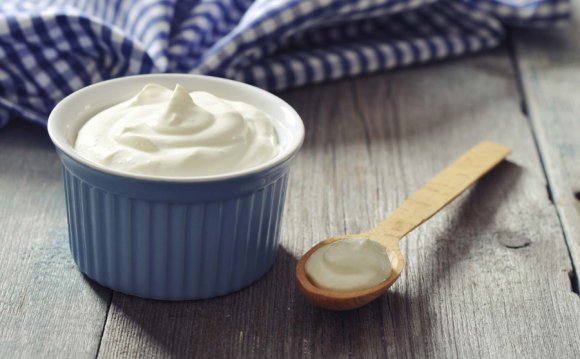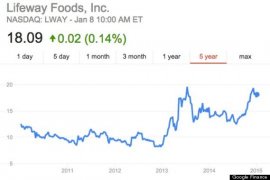 NEW YORK - Kefir might be the next Greek yogurt, even if no one can figure out how to pronounce its name.
The fermented, yogurt-like drink is popular in Eastern Europe, but in the U.S. has typically been sold at niche grocers and speciality shops targeting immigrant buyers. Now, thanks to a nationwide obsession with protein among the health-conscious, the somewhat sour beverage is finding its way into major supermarkets around the country.
But kefir's perennial problem persists: Most Americans get tongue-tied when they try to read its name.
Kuh-FEER? KEFF-eer? KEE-fur?
"People always ask, 'How do you pronounce it?'" said Julie Smolyansky, CEO of the Chicago-based Lifeway Foods Inc., by far the country's largest supplier of the dairy drink. "That's probably one of the biggest challenges."
Smolyansky, a Ukrainian immigrant whose accent betrays only that she spent most of her life in Chicago, says KEE-fur. Russians often pronounce it kuh-FEER.
Pronunciation aside, kefir sales are up. Sales at Lifeway - which sells nearly all kefir in the U.S. - grew to more than $130 million in 2014, according to projections by Lucas Isakowitz, an analyst at market research firm IBISWorld. That's up from about $58 million in 2009, according to a Securities and Exchange Commission filing. Lifeway claims to have 97 percent of the market when you include private label kefir sold at such retailers as Trader Joe's.
Lifeway's stock price has been steadily climbing in recent months.
The sour milk segment (yes, that's a thing) - composed of both buttermilk and kefir - grew 8 percent in 2014, according to research firm Euromonitor. Though Euromonitor does not have an exact breakdown for each product, a November research note said sales of buttermilk remained flat, meaning kefir was responsible for the growth, Virginia Lee, an analyst at Euromonitor, told The Huffington Post.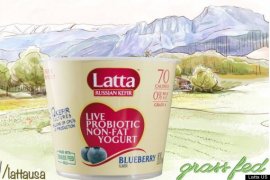 "I would foresee strong growth in the next few years because it ties into the health and wellness trends, " Lee said.
Asked what hurdles kefir still faces, Lee quickly replied: "The pronunciation. I would say the pronunciation is a big one."
So kefir-makers are shifting their focus away from the ethnic name - rooted in the Turkish word kief, meaning "good feeling" - and hopping on the health food bandwagon. Though no one's dropped the "kefir" tag, new marketing zeros in on the health benefits and similarities with yogurt.
One big draw is the probiotics, live microorganisms such as bacteria and yeast that aid digestion. Prescription antibiotics, which are common treatments for different illnesses, kill off gut flora - the microbes that live in humans' intestinal tracts - and can lead to diarrhea. Also, like yogurt, kefir is packed with protein. A one-cup serving of low-fat Lifeway kefir has as much as 11 grams.
Latta USA, a small New Jersey kefir supplier, has created a thicker version of the drinkable product it had been selling in Russian grocery stores across the U.S. The Americanized kefir is packaged in the sort of cups usually used for yogurt. New labels refer to the kefir as a "live probiotic yogurt."
"We explained to the regular consumer what it actually is, so I expect a big jump in the upcoming years, " said Felix Belferman, Latta USA's co-founder who emigrated from Soviet Uzbekistan in 1979. Last year was the company's biggest yet, said Belferman, though he declined to give exact sales figures.
Latta's latest packaging advertises the kefir as a "live probiotic yogurt."
Hoping to boost its image as a health-conscious product, Latta has been a sponsor since 2012 of the U.S. Bobsled & Skeleton Federation, which represents the two sports in the Winter Olympics.
In the same vein, Lifeway has held regular exhibits at the New York and Chicago marathons. Now it's aiming bigger: This Sunday, the company will roll out its first-ever national television ad during the Golden Globe Awards. In it, mothers, babies, children riding in a hot air balloon and even a moose - symbolizing the company's efforts to remain carbon-neutral in its manufacturing process - express how Lifeway kefir is good for each of them.
Notice how in this ad, the word "kefir" appears only in the fine print and on the product's label:
A shot from the commercial, slated to air on Sunday.
"People are looking for the next big thing, the next big health trend, the next Greek [yogurt], " Smolyansky said at a recent lunch in Manhattan, before eating a forkful of spinach salad, with the thick-cut bacon and vinaigrette dressing held on the side. "It's definitely going to be kefir."
An earlier version of this article cited figures about Lifeway's marketshare provided by a market research firm. It has been updated with Lifeway's own internal figures, which the company provided to HuffPost and include the company's private label brands.
Source: www.huffingtonpost.com
YOU MIGHT ALSO LIKE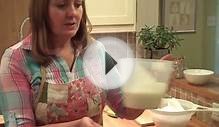 The Taymount Clinic - Making Greek-Style strained Kefir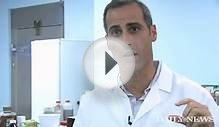 Evolve Kefir introduces Greek yogurt alternative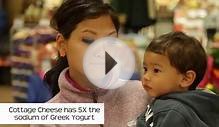 Is Cottage Cheese or Greek Yogurt Healthier?
Share this Post