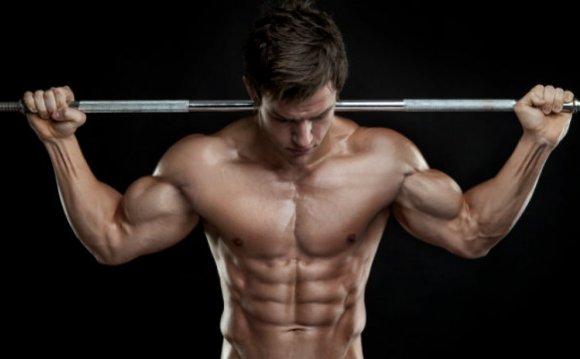 32 GRAMS OF PROTEIN (PER 2 SCOOPS)
310 CALORIES (PER 2 SCOOPS)
LACTOSE AND GLUTEN FREE
20 ESSENTIAL VITAMINS AND MINERALS
PRECISION PROTEIN BLEND
We've developed a unique mix of complete multi-source proteins. These include calcium sodium caseinate, milk protein isolate, whey protein isolate, whey protein hydrolysate, whey protein concentrate, lactoferrin, L-glutamine and taurine, which provide amino acids - the building blocks of muscle tissue. Translation? High quality protein to help you recover from exercise and build muscle.
LEAN LIPIDS™
The Lean Lipids used in Muscle Milk are a blend of sunflower and canola oils and medium chain triglycerides (MCTs). Long-chain polyunsaturated and monounsaturated fatty acids from sunflower and canola oils provide essential fatty acids. The body can use MCTs for muscle energy. What does this mean? MCTs are less likely to be stored as fat than typical fats. (See nutrition facts for total and saturated fat content.)
18 -19 GRAMS OF CARBOHYDRATES (DEPENDING ON FLAVOR†)
Our carbohydrate blend contains a mix of complex carbohydrates, dietary fiber and fructose. Complex carbohydrates are composed of energy supplying glucose units, dietary fiber is valuable for intestinal health and the body can use fructose to make glycogen. What are we trying to say? Muscle Milk contains a mix of carbohydrates with unique functions.
† Based on 2 scoops (70g) the recommended usage for individuals looking to build size and gain muscle mass.
FAQs
Q: WHEN IS THE BEST TIME TO DRINK MUSCLE MILK?
A: Muscle Milk should be consumed as directed on the label. Muscle Milk can be consumed before workouts, after workouts, first thing in the morning or prior to bedtime. In addition, Muscle Milk can be used as a meal replacement when you are on the go or as a high protein snack during the day. But, keep in mind that individual nutritional requirements vary depending on gender, body weight, level of activity and exercise/training intensity and duration. So, it is best to use Muscle Milk as part of a well-balanced diet that includes whole foods and other protein sources. We do not recommend Muscle Milk be used as your sole source of nutrition.
Q: WHO CAN DRINK MUSCLE MILK?
A: The short answer is Muscle Milk can be used by almost anyone that is not allergic to dairy proteins. Plenty of athletes drink Muscle Milk because they may have increased protein requirements, but it is fine for anyone that wants to supplement their protein intake. The proteins in Muscle Milk may be especially helpful when you are:
starting a new exercise program and trying to build muscle
increasing the intensity of your work-outs
a vegetarian (that consumes dairy) and does not get enough protein from dietary sources
Q: ARE YOUR PRODUCTS CERTIFIED KOSHER?
A: All flavors of Muscle Milk, Muscle Milk Light and Muscle Milk Collegiate ready-to-drink products are certified Kosher by the Orthodox Union and this is indicated by the symbol on the label. Currently, CytoSport powder drink mixes and bars are not Kosher certified.
Q: WHICH CYTOSPORT PRODUCTS ARE LACTOSE FREE?
A: All flavors of Muscle Milk, Muscle Milk Light and Muscle Milk Collegiate ready-to-drink products are lactose free. Muscle Milk, Muscle Milk Gainer, Muscle Milk Light and Muscle Milk Naturals powders are also lactose free.
HAVE QUESTIONS ABOUT THIS PRODUCT?
ARE YOU GETTING ENOUGH PROTEIN?
Use the Muscle Milk protein calculator to find out just how much protein your body needs based on your weight and activity level.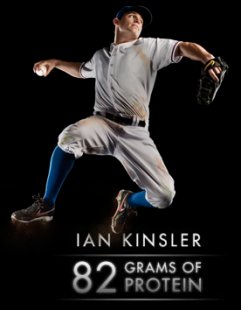 REVIEWS & TESTIMONIALS
"I'm just going to jump straight to the point, along with your regular workouts, I strongly recommend this product." - Daris McInnis
"I've been reading quite a few reviews on Muscle Milk just to get a feel if others shared my experiences with it. What I find is just about half the reviews talk about nothing more than how great it tastes. That would be fine if the product were a very expensive milkshake, but it's a muscle enhancing product and there are little details in these reviews about whether or not it worked for them. So let me share. Yes, it did give me results." - Douglas G. Lally
Source: www.musclemilk.com
YOU MIGHT ALSO LIKE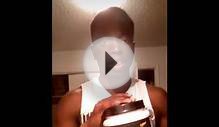 Cytosports Muscle Milk Supplement Review Best Protein ...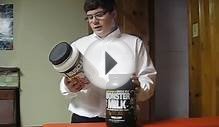 Muscle Milk vs. Monster Milk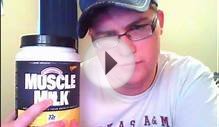 Product Review: Muscle Milk & N.O.Xplode
Share this Post