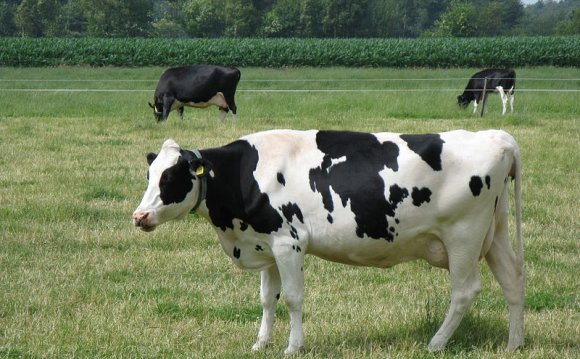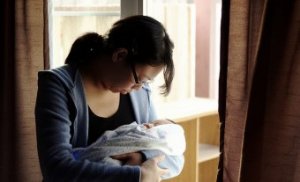 Is your milk supply really low?
First of all, is your milk supply really low? Often, mothers think that their milk supply is low when it really isn't. If your baby is gaining weight well on breastmilk alone, then you do not have a problem with milk supply.
It's important to note that the feel of the breast, the behavior of your baby, the frequency of nursing, the sensation of let-down, or the amount you pump are not valid ways to determine if you have enough milk for your baby.
What if you're not quite sure about baby's current weight gain (perhaps baby hasn't had a weight check lately)? If baby is having an adequate number of wet and dirty diapers then the following things do NOT mean that you have a low milk supply:
Your baby nurses frequently. Breastmilk is digested quickly (usually in 1.5-2 hours), so breastfed babies need to eat more often than formula-fed babies. Many babies have a strong need to suck. Also, babies often need continuous contact with mom in order to feel secure. All these things are normal, and you cannot spoil your baby by meeting these needs.
Your baby suddenly increases the frequency and/or length of nursings. This is often a growth spurt. The baby nurses more (this usually lasts a few days to a week), which increases your milk supply. Don't offer baby supplements when this happens: supplementing will inform your body that the baby doesn't need the extra milk, and your supply will drop.
Your baby doesn't nurse as long as she did previously. As babies get older and better at nursing, they become more efficient at extracting milk.
Your baby is fussy. Many babies have a fussy time of day – often in the evening. Some babies are fussy much of the time. This can have many reasons, and sometimes the fussiness goes away before you find the reason.
Your baby guzzles down a bottle of formula or expressed milk after nursing. Many babies will willingly take a bottle even after they have a full feeding at the breast. Read more here from board-certified lactation consultant Kathy Kuhn about why baby may do this and how this can affect milk supply. Of course, if you regularly supplement baby after nursing, your milk supply will drop (see below).
Your breasts don't leak milk, or only leak a little, or stop leaking. Leaking has nothing to do with your milk supply. It often stops after your milk supply has adjusted to your baby's needs.
You get very little or no milk when you pump. The amount of milk that you can pump is not an accurate measure of your milk supply. A baby with a healthy suck milks your breast much more efficiently than any pump. Also, pumping is an acquired skill (different than nursing), and can be very dependent on the type of pump. Some women who have abundant milk supplies are unable to get any milk when they pump. In addition, it is very common and normal for pumping output to decrease over time.
Who to contact if you suspect low milk supply
If you're concerned about your milk supply, it will be very helpful to get in touch with a trained breastfeeding counselor or a board certified lactation consultant. If your baby is not gaining weight or is losing weight, you need to keep in close contact with her doctor, since it's possible that a medical condition can cause this. Supplementing may be medically necessary for babies who are losing weight until your milk supply increases. If supplementing is medically necessary, the best thing to supplement your baby with is your own pumped milk.
Source: kellymom.com
YOU MIGHT ALSO LIKE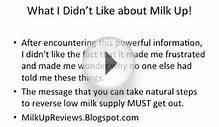 MilkUpReview1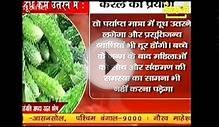 Ayurveda To Cure Low Milk Production After Pregnancy & To ...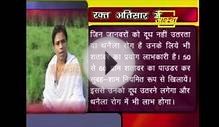 Natural Methods To Cure Low Milk Production Problems In ...
Share this Post